Website Translation
Why is website translation important?
Over 80 million internet users are not native English speakers
Over 50% of internet users speak a native language other than English
Web users are more likely to purchase from a site that communicates in their own language
Visitors stay for twice as long on native language content sites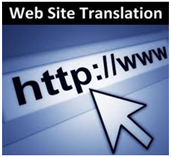 You have developed and refined your corporate messaging. Yet even with the accessibility of website content, is your message accessible? Does your site have what it takes to capture the attention of international audiences?
How can we help you??
Pharma-Med can help you expand your footprint by giving your website a multi-lingual interface that touches every culture.
Website Translation is one of the most cost-effective methods to expand your market globally. Translating your web content ensures that your messages resonate with your potential customers. With the quality and ease that Pharma-Med provides, your site can effectively extend your reach beyond local boundaries.
With all the linguistic, cultural and technical aspects involved, localizing your site can be a daunting project for any business to tackle alone. That's why you need professional website translation services, which will do the job right, on time and cost effectively.
Pharma-Med's highly skilled marketing content translators with experience in the medical field will guarantee that your message is delivered, and perform all of our localization. Because our experts translate only into their native language, you can be sure that their translation is accurate and appropriately localized for your target audience, including grammar nuances and cultural sensitivities that can make the difference between great content and embarrassing mistakes.